Better Factory pre-selection phase results
04/07/2021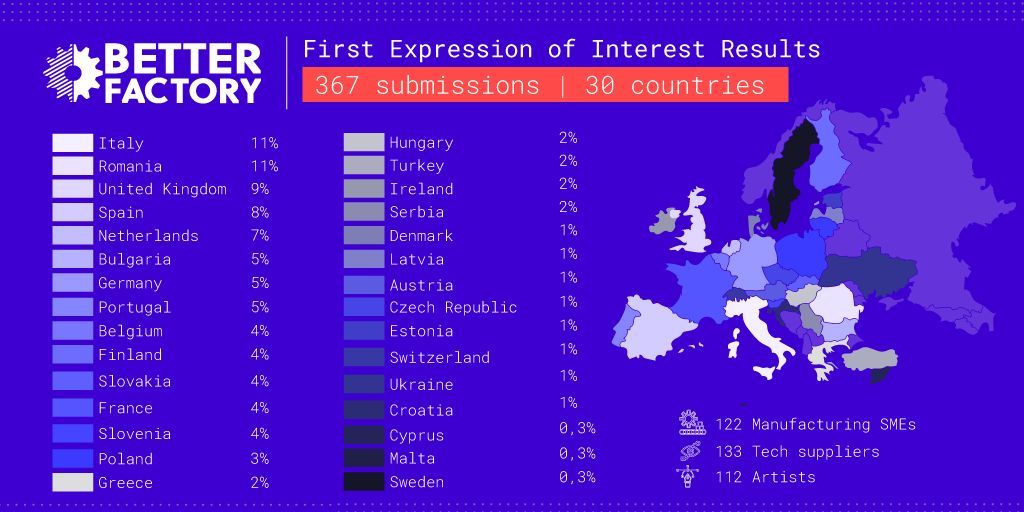 The Better Factory project`s First Open Call: "Expression of Interest" is officially closed. They gathered 367 applications from 30 countries!
Expression of Interest was a pre-selection stage, where SMEs 🏭, Artists 🎨, and Tech-suppliers ⚙ could get the project consortium support to get match-maked with the team that best fits them in order to co-write a proposal. 
👥 After assessment and evaluation the applications by the consortium, the best fitting stakeholders from the Expression of Interest will go through a process of matchmaking through the RAMP platform, after forming the final teams the parties will receive support on their Knowledge Transfer Experiment (KTE) proposal to be submitted during the Open Call stage.  
Find out more about the project and results from this phase here 👇
https://lnkd.in/eudyPwB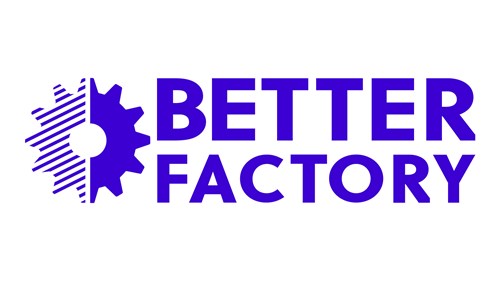 We use 'cookies' to customize the content and ensure the proper functioning of the website. By continuing to use it, you agree with the use of these technologies. For more information, please read the of ICT Cluster