Better Factory Webinar: Expression of Interest - 15/02/2021
02/12/2021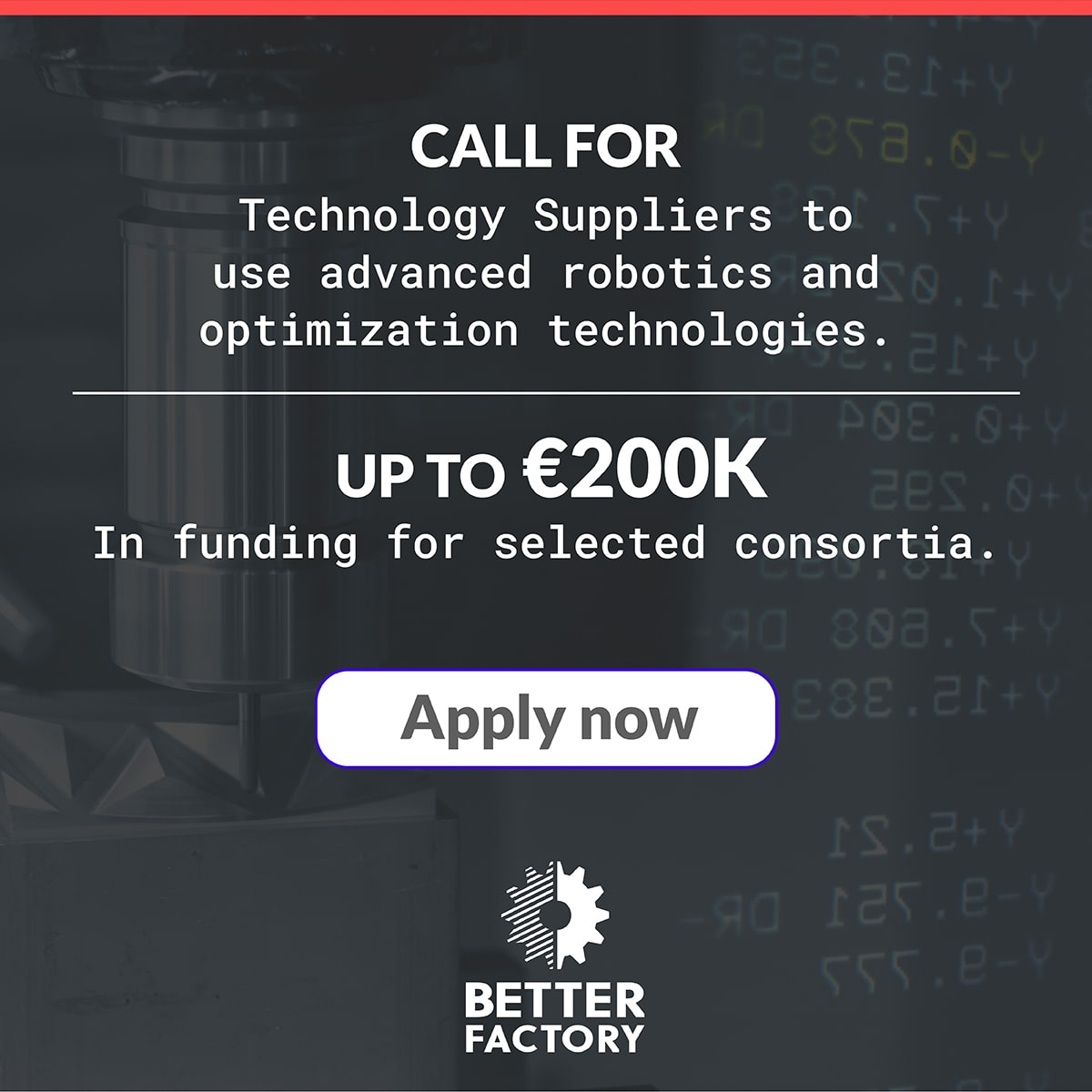 Only 3 days left until the Better Factory webinar
On the 15th of February  from 11:00  to 14:00h Better Factory is organizing a webinar to discuss important topics regarding the project`s First Open Call. The webinar is a 3 sessions event depending on the participants` profile:
11:00 - 11:45 : EoI for Manufacturing SMEs/Mid-Caps
12:00 - 12:45 : Call for Experts from Artists
13:00 - 13:45 : Call for Technology Suppliers
The Expression of Interest is a pre-selection stage -before the  Open Call- where SMEs, Artists, and Tech-suppliers could get the project consortium support to get match-maked with the team that best fits them in order to co-write a proposal. 
Prioritised sectors:
Plastic and Rubber
Furniture and Wood
Food and Agriculture
Construction
Metal and Machinery
Textile and Leather
More ℹ️: https://lnkd.in/e9uVJeV
Link to submit your Expression of Interest (EOI):
https://better-factory.fundingbox.com
Deadline for submitting applications: March 18, 2021.
We use 'cookies' to customize the content and ensure the proper functioning of the website. By continuing to use it, you agree with the use of these technologies. For more information, please read the of ICT Cluster