BRIDGE project is conducting a survey on: AI & Blockchain EU start-ups and SMEs: Internationalisation interest and needs
06/24/2021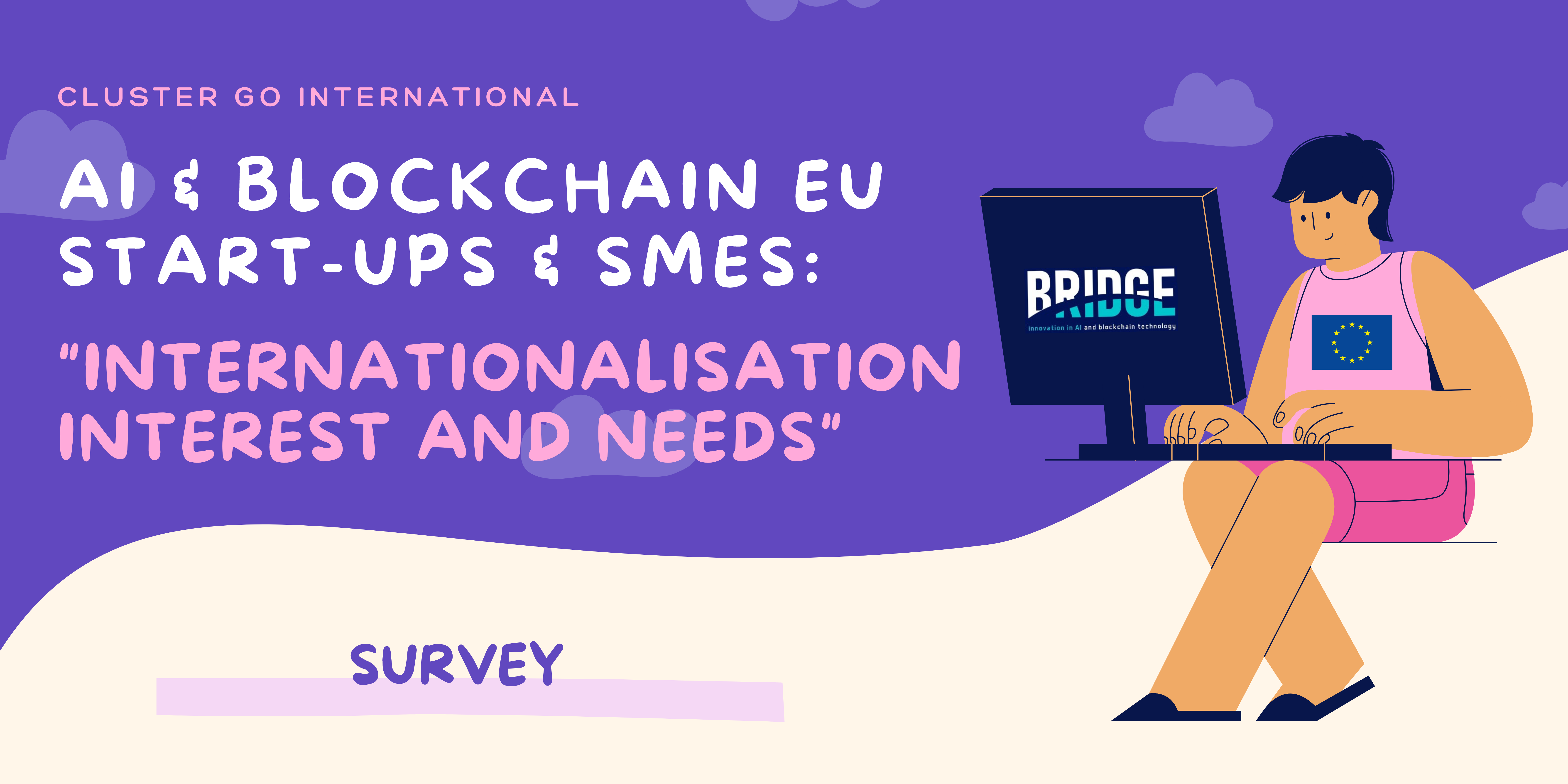 In connection with the participation of the ICT Cluster in the BRIDGE project, we would like to invite you to complete our short survey on: AI & Blockchain EU start-ups and SMEs: Internationalisation interest and needs
It will take only 10 minutes to fill it in.
This survey aims at exploring the level and predisposition of European companies to internationalisation and new markets approach. You will help ICT Cluster to identify:
✅ common priorities in terms of third countries to target
✅ most difficult obstacles you are facing towards the internationalization process
✅ in which specific third markets you want to enter
✅ needed support services and activities to boost European AI and Blockchain companies internationalisation activities
You can find the survey here👇
https://docs.google.com/forms/d/e/1FAIpQLSdV8ONTYB7UhduSGYQS1Q_y9PEAJpW0Lw-OYX0jjaEmfmvu7A/viewform
Please fill it in English 🇺🇸!
We use 'cookies' to customize the content and ensure the proper functioning of the website. By continuing to use it, you agree with the use of these technologies. For more information, please read the of ICT Cluster