The Sixth Presidential Summit of the Three Seas Initiative will be hosted by Bulgaria
06/16/2021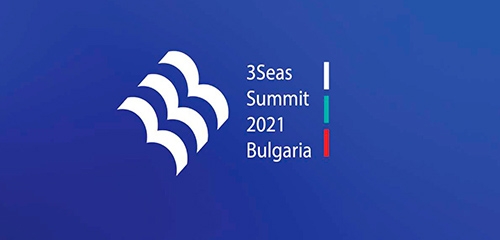 On July 8 and 9, 2021, the Sixth Presidential Summit of the Three Seas Initiative (BMI) will be held in Sofia, hosted by Bulgaria. BSMEPA is a co-organizer of the event.
The Three Seas Initiative was launched as a platform to provide political support for accelerated economic development and enhanced intra-regional and cross-border cooperation.
The meeting will be accompanied by a Business Forum connecting companies and stakeholders in the region with strategic foreign investors, with the aim of establishing itself as a tool for attracting new investment in Central and Eastern Europe and providing support for the implementation of cross-border and intra-regional projects.
Registration for participation in the forum is open at the following link:
https://meeting15.com/en/join-event/the-ministry-of-economy-of-the-republic-of-bulgaria-bsmepa-bdb-amcham-bulgaria-three-seas-sofia-summit-and-business-forum/2510
The business forum will provide excellent opportunities for participants to get acquainted with the latest market trends in specialized panels (energy, transport, innovation and digitalization).
You can see the Agenda of the event here:
https://www.sme.government.bg/uploads/2021/06/Agenda-3SI-Sofia-Business-Forum-2021.pdf
We use 'cookies' to customize the content and ensure the proper functioning of the website. By continuing to use it, you agree with the use of these technologies. For more information, please read the of ICT Cluster