C2Future - Panel Discussion & Matchmaking event
03/24/2022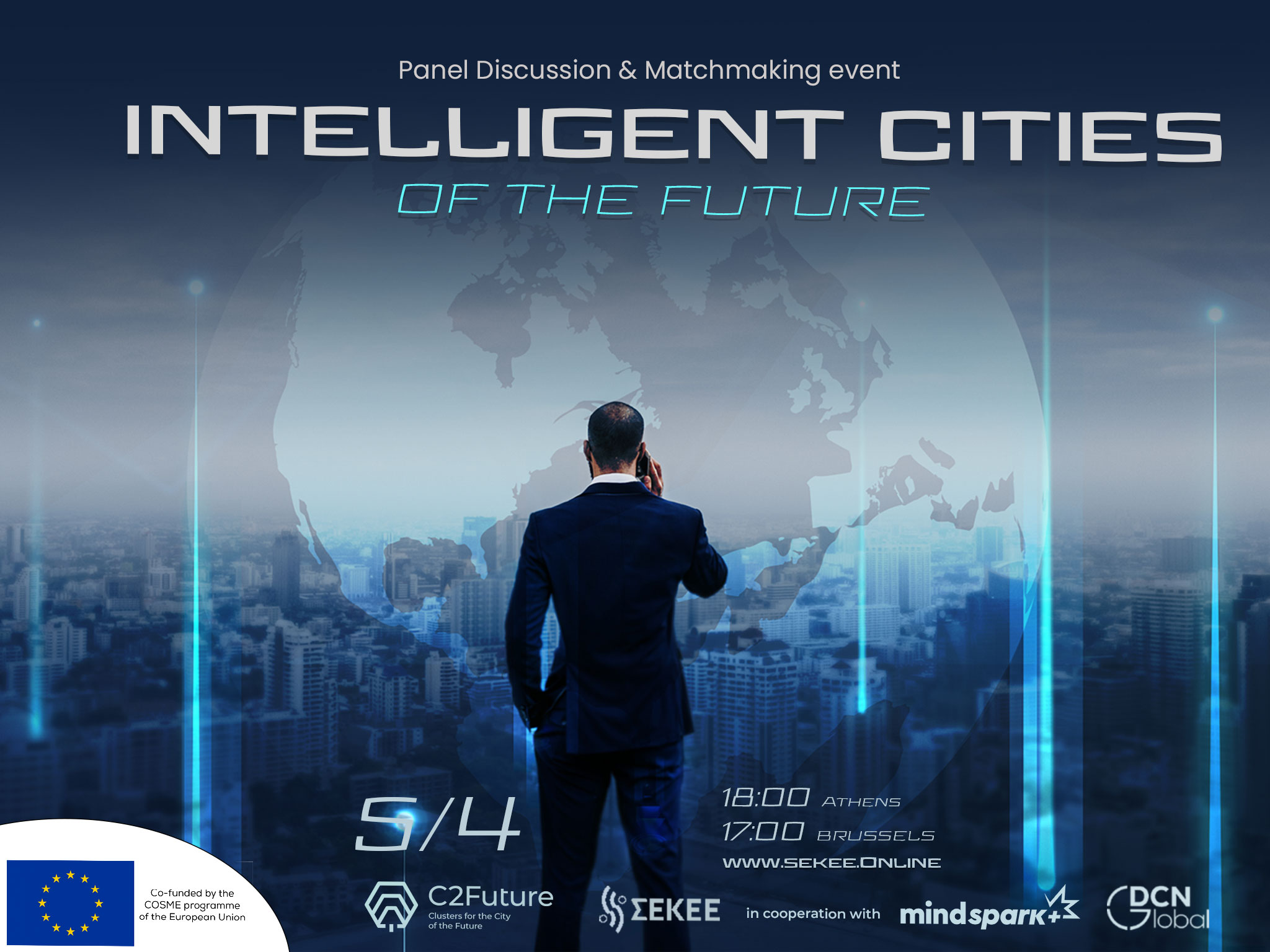 Join a discussion panel with top experts and learn about trends and technologies that will change the cities as we know them. Intelligent cities is the topic of discussion and you will have the chance to watch a discussion and attent breakout rooms for matchmaking and thematic discussions with experts. 
On April 5th you will find the join link here: https://sekee.online/ 
One discussion panel and two matchmaking breakout rooms will guide you through the future of cities as they trasit from being smart o being intelligent.
Help us to identify your capacities, services and products in the Smart City domain. The questionnaire was compiled in order to gather expertise from the companies from ICT, mobility, construction and environmental technologies sectors.
Our goal is to collect data which we can further use through the project in order to facilitate communication between partners and help define potentials for cooperation in target markets (US - California, Vision Zero; Colombia and Mexico). We will use the descriptions and data you share with us to generate a catalog that we will update as needed and publish on the project website https://www.c2future.net/
This will help us to create and maintain a European Strategic Cluster Partnership in the field of smart cities in order to increase the competitiveness of SMEs through innovation and development of new products and services with higher added value in order to place on third country markets.
Through the questionnaire you can present up to 5 of your services or products. - https://docs.google.com/forms/d/e/1FAIpQLSdJTbPatSZVdoRato9bg9PQaYObGZ9qNXz7qc0B1_7j9hs1nQ/viewform?vc=0&amp%3Bc=0&amp%3Bw=1&amp%3Bflr=0&amp%3Busp=mail_form_link
We use 'cookies' to customize the content and ensure the proper functioning of the website. By continuing to use it, you agree with the use of these technologies. For more information, please read the of ICT Cluster