DigiTech 4.0 is joining the European DIH Community Days - 15/04/2021, 09:30-12:00
04/06/2021

DigiTech 4.0 is joining the European DIH Community Days, where SMEs, mid-caps, stakeholders and DIHs will learn about DIH activities and services, the benefits of digital transformation, and collaboration opportunities.
We`re inviting YOU to meet us at our webinar: "Conquer the challenges of Digital Transformation" on April 15th between 09:30 - 12:30 (CEST). The webinar will focus on 3 main problematic areas for SMEs and mid-caps:
Skills
Infrastructure
Access to funding
Our experts will provide everything you need to overcome the challenges: knowledge, know-how, good practices.
Who are the speakers, you may ask?
George Todorov from DigiTech 4.0 will speak about the consequences of the lack of skills and competencies; opportunities for skill development and access to infrastructure for product testing, development and validation
Ivaylo Gueorguiev from European Software Institute CEE will present the use of KANBAN for project management- and how can it be applied specifically in your organization
Krasimira Shindarova from DigiTech 4.0 will cover the topic of assessment of SME readiness and transformation planning.
Opportunities for cascade funding, DIH World Open Call, thoughts and international examples, facilitating the Industry 4.0 processes are some of the topics in our Agenda.
The Agenda for the event will be announced soon! 
Register @ https://forms.gle/XUxHr3sazGzuQR7H7
For more information about DIH Community Days: who-what-when-where, follow the link: 
https://dihworld.eu/community-days/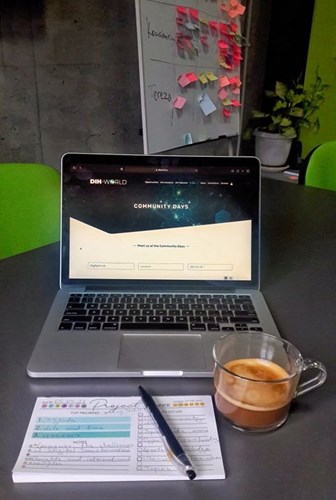 We use 'cookies' to customize the content and ensure the proper functioning of the website. By continuing to use it, you agree with the use of these technologies. For more information, please read the of ICT Cluster