European Seal of e-Excellence 2012 - Winners Announced on 6 March 2012 CeBIT, Hannover
03/12/2012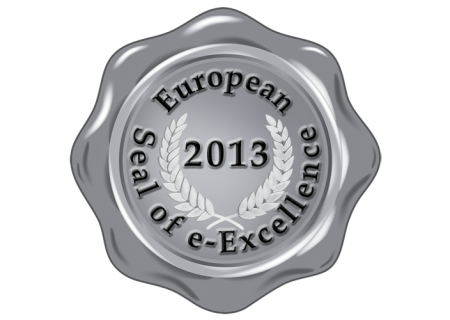 The Winners of the European Seal of e-Excellence 2012, the prestigious European and global Award honouring ICT and digital media companies with an excellent track record in innovative marketing, were announced on 6 March 2012 at CeBIT in Hanover, Germany.
Awarded annually by EMF – The Forum of e-Excellence and its Partner Associations, the European Seal of e-Excellence is widely known for promoting companies in the digital field with:
Innovative products and services, and

Excellent marketing practices to promote them.
2012 is a special year for the Seal:It is 10th anniversary. The Seal is increasingly gaining recognition and becoming a major focal point not only for Europe's most successful digital media companies, in term of products and services, but also in terms of marketing.
There are two Bulgarian companies that were awarded this year: Musala Soft – 2012 Platinum Seal winner and ICB InetrConsult – 2012 Silver Seal Winner. For ICB InterConsult Bulgaria the award was received by Mr. Stoian Boev, Managing director, cofounder of the Foundation ICT Cluster and member of the board of managers of the foundation.
For the first time, there are 5 winners from China. This is an important step forward towards collaboration with emerging economies that started already years ago with Indian winners, and continued last year with winners from Brazil, Argentina and Mexico.
For more information, please visit:
http://www.seal-of-excellence.org/winners2012
We use 'cookies' to customize the content and ensure the proper functioning of the website. By continuing to use it, you agree with the use of these technologies. For more information, please read the of ICT Cluster