Five Bulgarian New Entrepreneurs and one host entrepreneur are participating in the Programme "Erasmus for Young Entrepreneurs" within the project EXE PRIZE 3 with the support of ICT Cluster
08/24/2012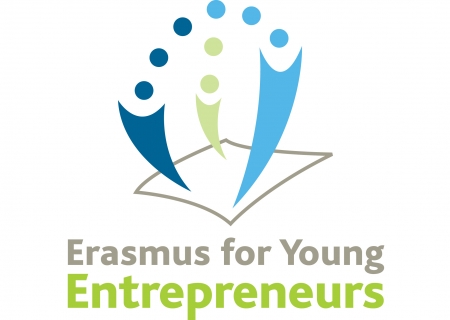 Mr. Yordan Pashov is the first Bulgarian mentor, participated in Erasmus for Young Entrepreneurs. Mr Pashov is manager of travel agency Vistalis (www.vistalis.bg). He hosted Ms Karolina Skowronska from Poland for period of 4 months. During the exchange Mr. Pashov gained knowledge about the Polish market, its specifics and how to adapt the services and products of his tourist agency to the needs of Polish market. Mr. Pashov and Ms. Skowronska will collaborate in the future.
The founder of Ray Consulting (http://ray.bg/) - Mr Todor Raykov spent one month in Finland in the company of Mr. Seppo Huurinainen - MHG Systems Ltd (www.mhgsystems.com) .
"I think that the greatest benefit of this programme is that it allows you to expand your horizons and meet different people. Therefore, do not hesitate! Apply as soon as possible, because the Erasmus for Young Entrepreneurs could turn out to be one of the best experiences in your life!" – Mr. Todor Raykov
Mr. Georgi Georgiev has just successfully completed his one  month exchange of experience with  Claudine Plano Escartin, manager of Claudine centro de Idiomas (www.idiomate.com), Oviedo, Spain. Mr. Georgiev is founder of Languatica (www.languatica.com ), a language immersion programs provider with 13 partner language schools across 4 continents. "I see the program as a perfect environment to share ideas and network with diverse group of people from various backgrounds and experience."  - Mr. Georgi Georgiev.
Mr. Ivailo Vasilev is owner of the company Bulk LABS (www.bulklabs.com) building a social platform aiming to stimulate users to engage in real world interactions via digital medium (web & mobile). Mr. Vasilev now is in London in exchange of experience with the successful entrepreneur Mr. Lucian Tarnowski, manager of BraveNewTalent – (www.bravenewtalent.com) a venture backed tech company with 30 employees.
The would-be entrepreneur Mr. Lyudmil Ivanov, participates in the Erasmus programme to gather practical knowledge and experience for the production of electric cars. Now he is in Canaria, Spain in 2 months exchange of experience with the successful entrepreneur Mr. Adelto Medina Perez, owner of Gruas el Oso (www.gruaseloso.com).
ICT Cluster supports the 5 months exchange of experience between Romanian new entrepreneur Creanga Claudio Danut and Italian entrepreneur Valerio Locatelli. Mr. Danut just opened his business – the company Euro coaching (http://www.habitat.ro/), offering internet and web-related services to small businesses in Bucharest area and in other parts of Romania.
We use 'cookies' to customize the content and ensure the proper functioning of the website. By continuing to use it, you agree with the use of these technologies. For more information, please read the of ICT Cluster