Gabrovo Green Accelerator: Program for green business innovations and ideas
08/06/2021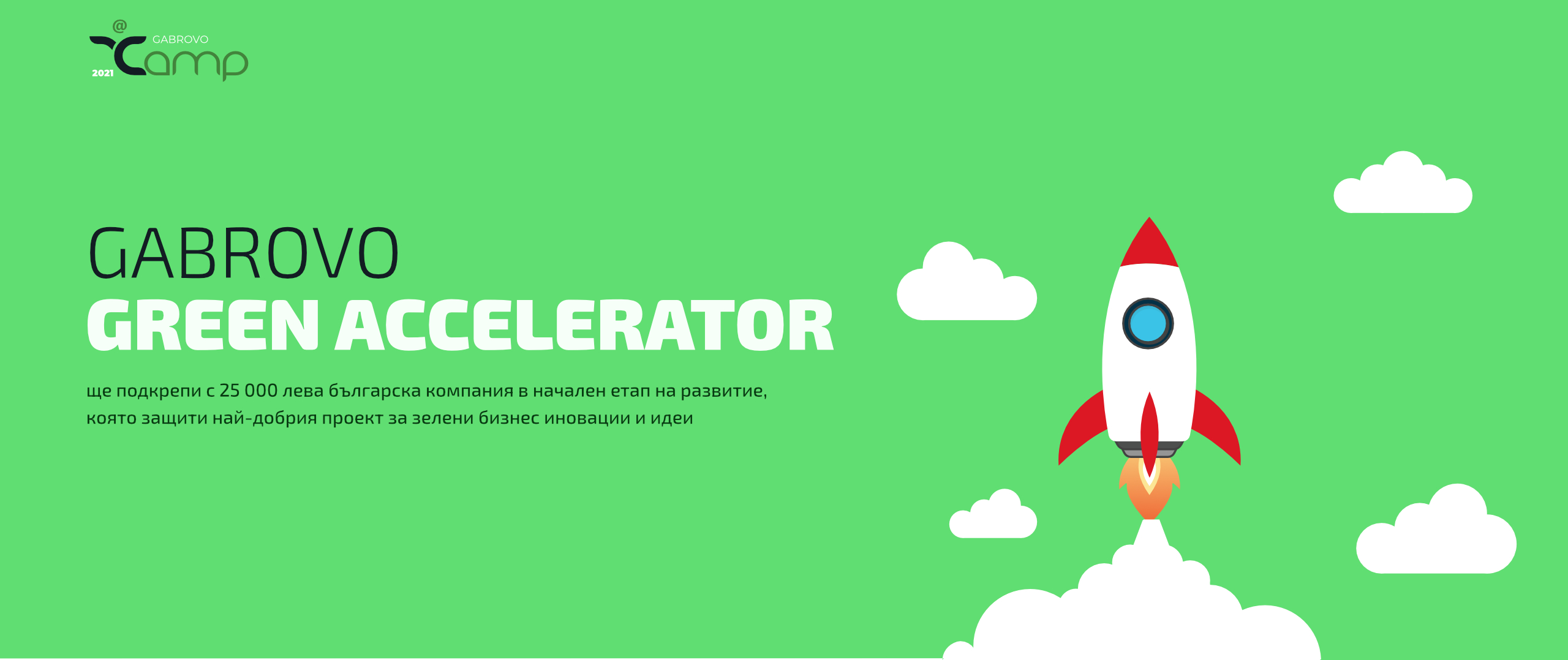 The European Parliament in Bulgaria supports the Gabrovo Green Accelerator initiative of the Municipality of Gabrovo, the Regional Information Center - Gabrovo and Innovation starter box, which is part of the program of the "European Green List" - the environmental award of the European Commission for 2021.
The program will fund ideas focused on key sectors in the municipality of Gabrovo with potential for green innovation:
Healthcare
Education
Environment
Transport and logistics
Digitalization
Fast moving consumer goods and other
Who is it for?
Gabrovo Green Accelerator is open to companies from all over the country, which will implement the activities of their projects in Gabrovo.
Project funding:
BGN 25,000 will be used to support a Bulgarian start-up company, which presents the best project for green business innovations and ideas. Other of the presented projects can get access to funding if they receive approval from one of the partners of the event.
Those wishing to participate in the event must register on the website of the event https://gabrovoinnovationcamp.eu by August 10th 2021. The participants who will continue in the Accelerator will be announced on 31.08.2021, and its official opening will take place online on 1.09.2021.
The selected companies will be helped to properly structure their business through online training modules on the topics:
Circular economy
Strategy
Marketing
Sales
Innovation
Project management and presentation skills.
The final of Gabrovo Green Accelerator will take place in Gabrovo on October 9, 2021, when the participants will present their projects to a jury, which will include a representative of the EP in Bulgaria, and the best of them will receive funding.
More information can be found on their website:
https://gabrovoinnovationcamp.eu
We use 'cookies' to customize the content and ensure the proper functioning of the website. By continuing to use it, you agree with the use of these technologies. For more information, please read the of ICT Cluster