Консорциумът на проект C2FUTURE организира уебинар: Understanding global value chains - 29 септември 2021
09/21/2021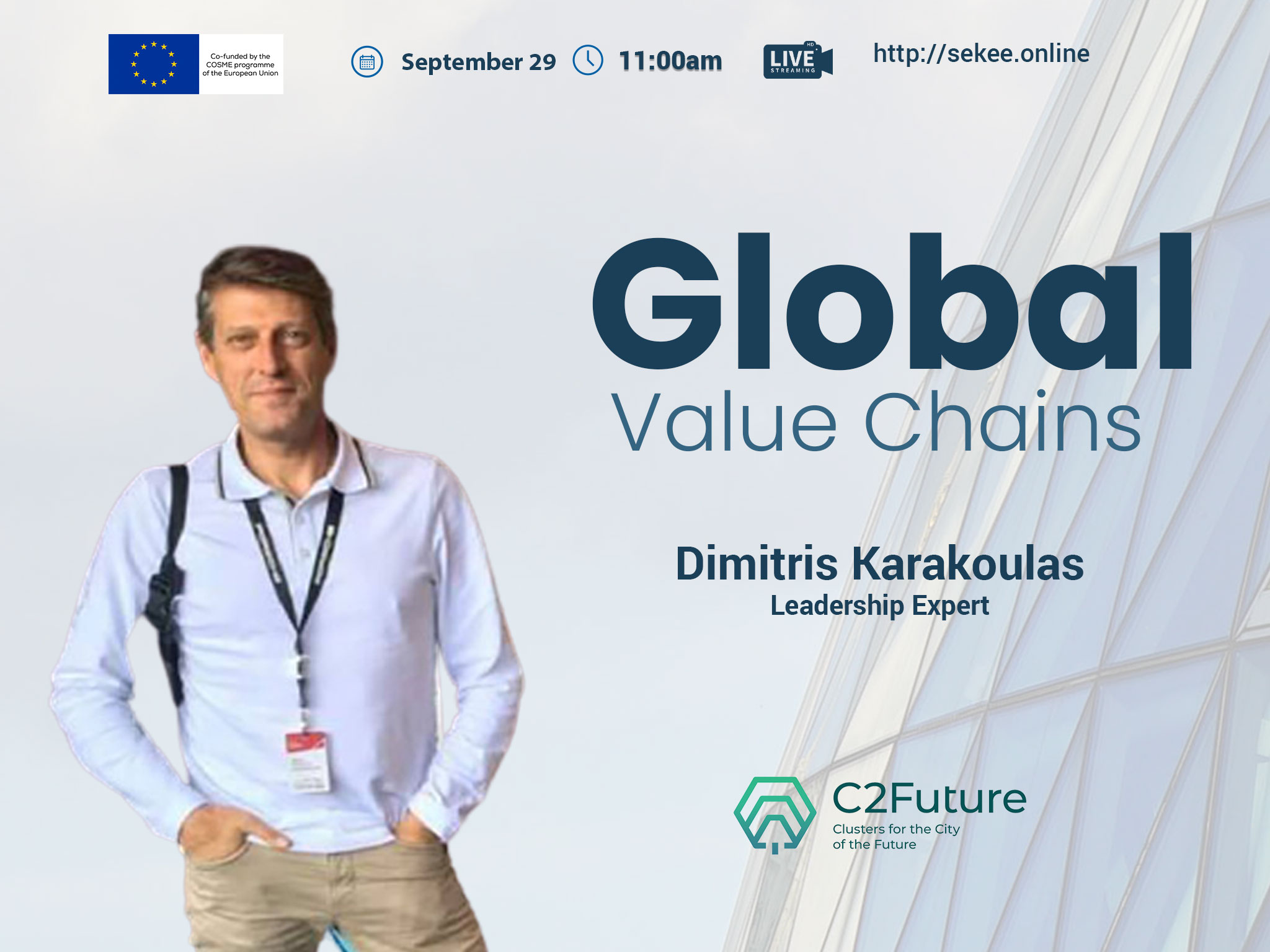 Globalization offered to companies new opportunities as well challenges. To get a better understanding about global value chains and how the function, the consortium of C2Future - Clusters for the City of the Future project is organizing a webinar:  "Understanding global value chains"
The goal of the webinar is to equip attendees with a broad understanding of global issues of value chains including current challenges forced by pandemic of COVID-19.
The webinar contains both basic theory and real word case studies from global market to showcase challenges and best practices.
Key topics that`ll be covered during the event are:
✅ 
Globalization and value chains
✅ Digital Technologies in Global Value Chains
✅ Sustainability in Global Value Chain
✅ Current Challenges in Global value chains
✅ How COVID-19 outbreak have highlighted the interconnectedness between countries through global value chains and many more.
🗣
The lecturer of the event will be Dimitris Karakoulas an executive in Automotive industry
Who are the guest lecturers, how to join and everything needed, could be found here:
We use 'cookies' to customize the content and ensure the proper functioning of the website. By continuing to use it, you agree with the use of these technologies. For more information, please read the of ICT Cluster