ICT Cluster leaded training within the framework of I3E project
06/04/2012
ICT Cluster leaded training within the framework of SEE I3E"Promoting Innovation in the Industrial Informatics and Embedded Systems Sector trough Networking" project. The training took part on 31 May in Elieff Center for Education and Culture, American University in Bulgaria – Sofia. Representatives of IT companies were trained.
The event was opened with Ms. Anna Naydenova's presentation about purposes and results from I3E project. Elisaveta Gurova and George Petrov from Foundation "For New Bulgarian University" presented Methodological guide for innovations (MGI) and Strategic Research Agenda for innovations (SRA). Finally, Mr. Peter Statev had speech about Bulgarian national ecosystem for support of innovations and competitive power and presented clusters as basic instrument for rising of competitive power.
The training finished with discussion between all participants.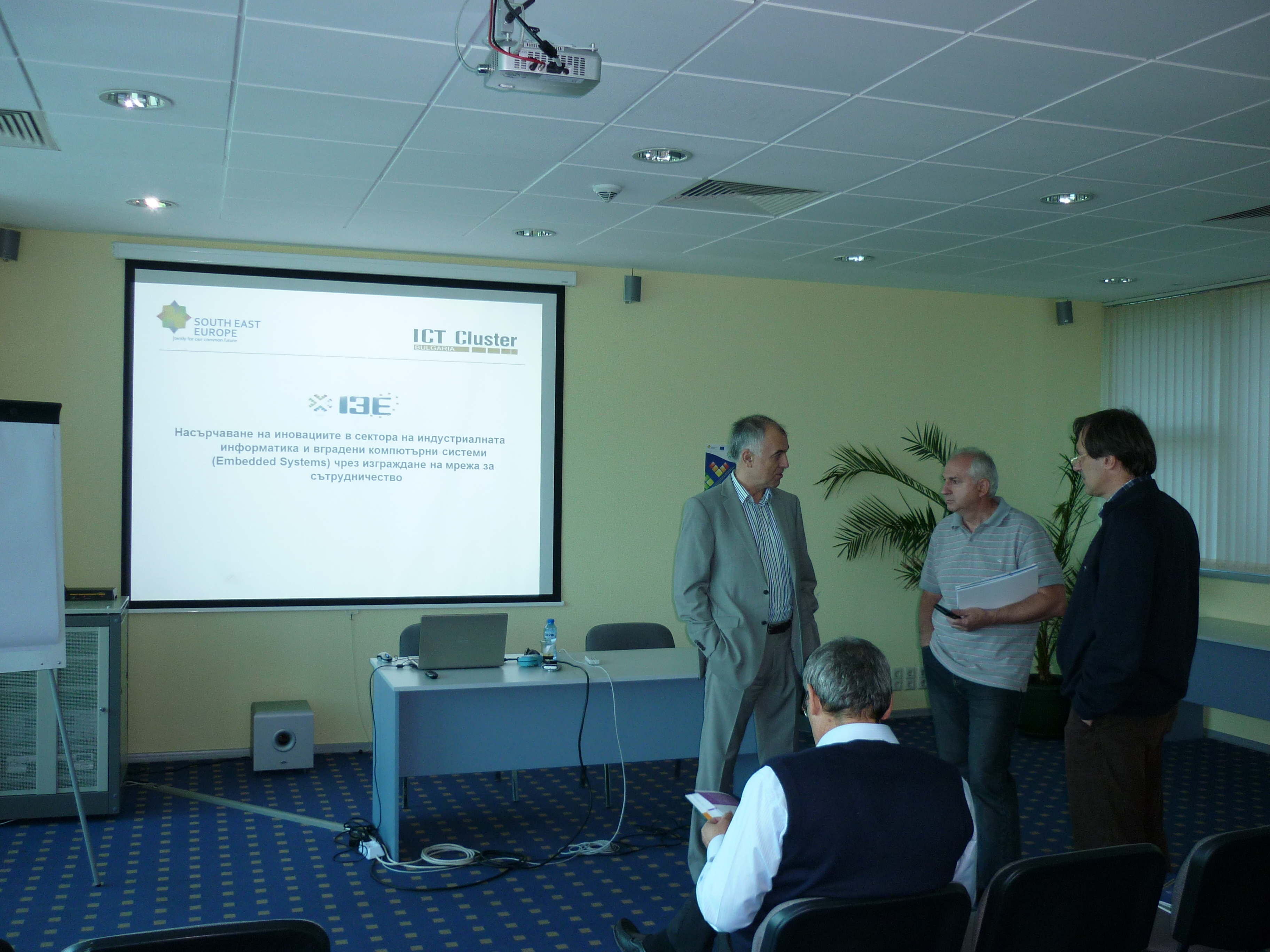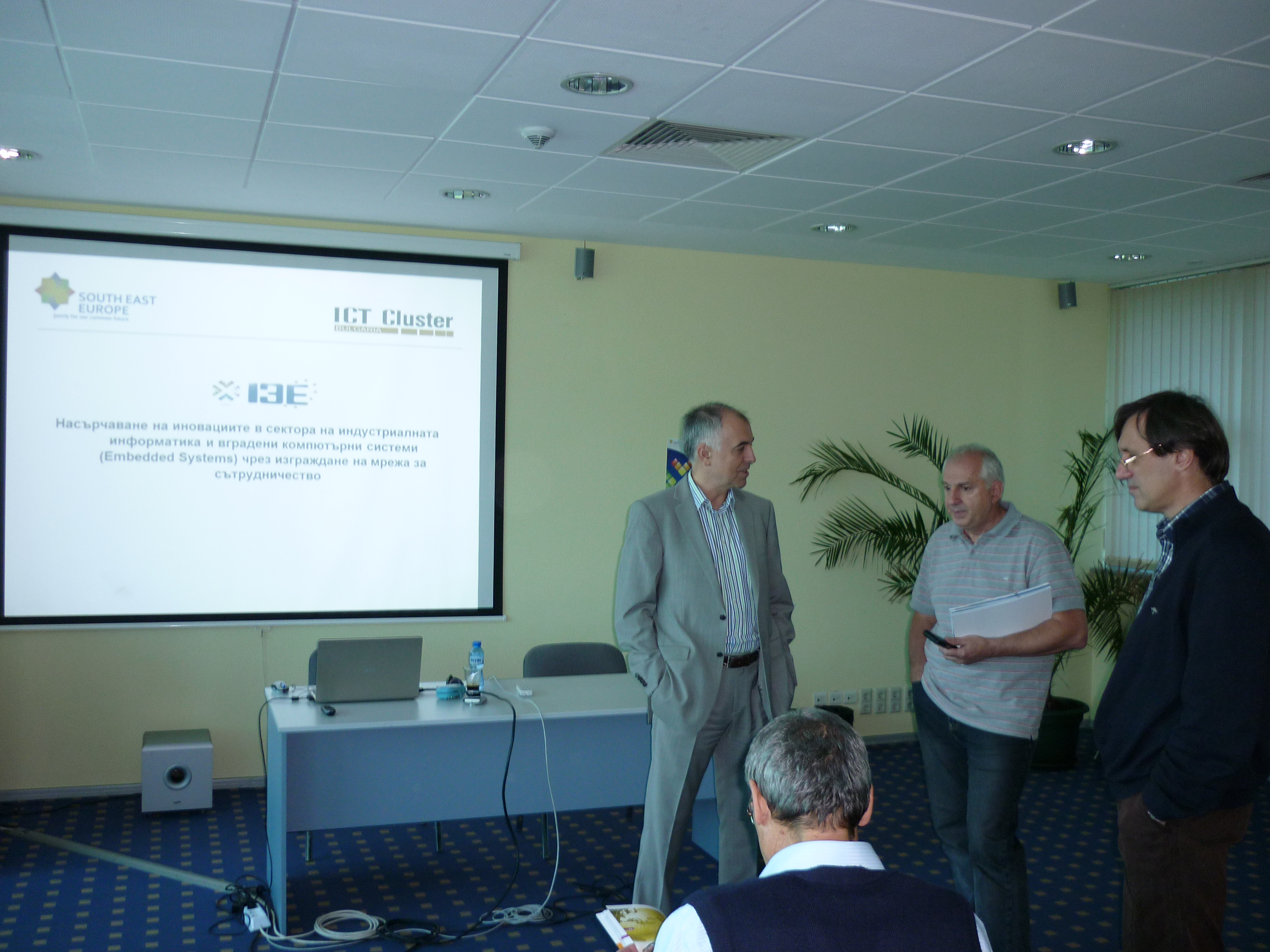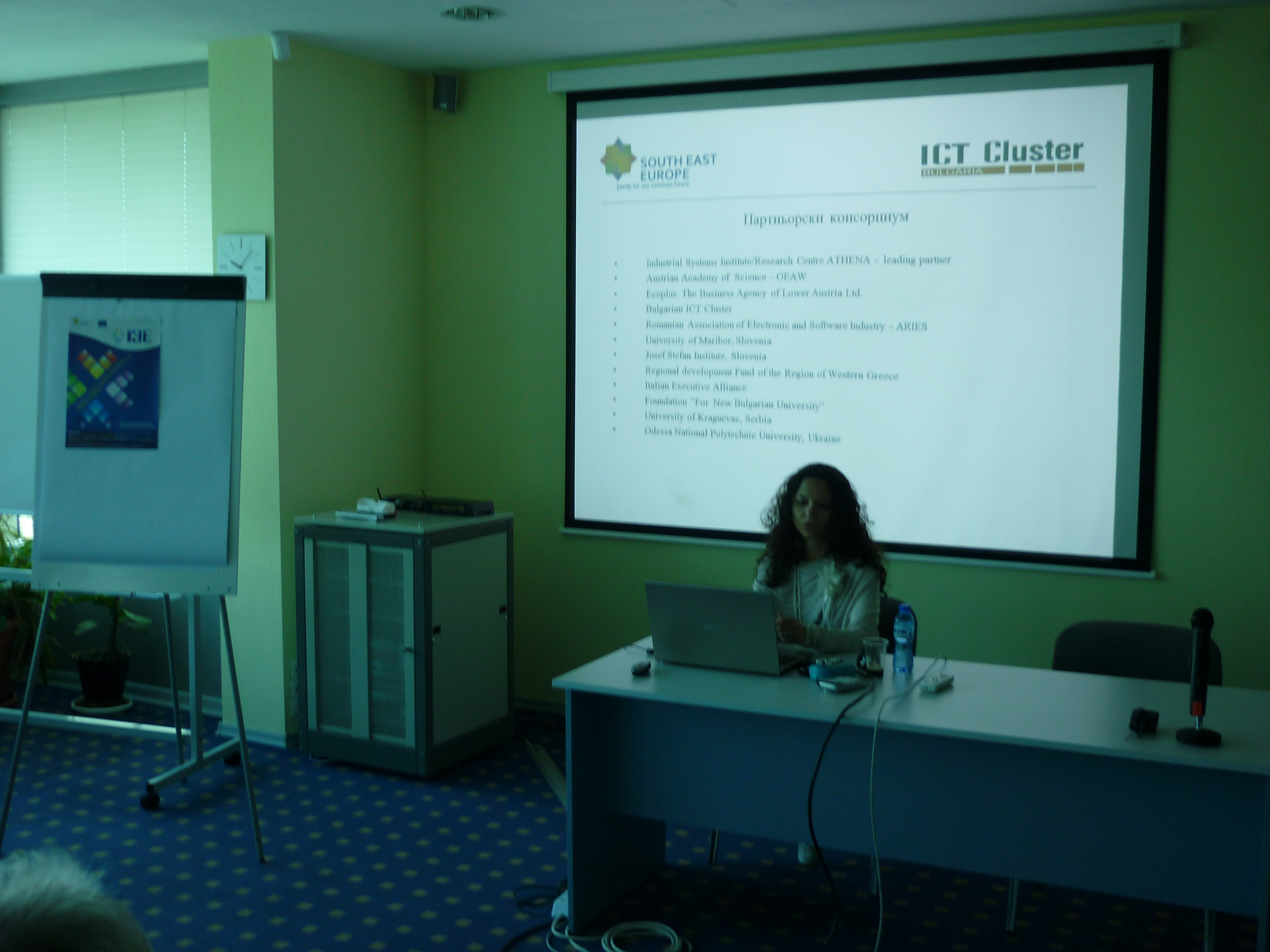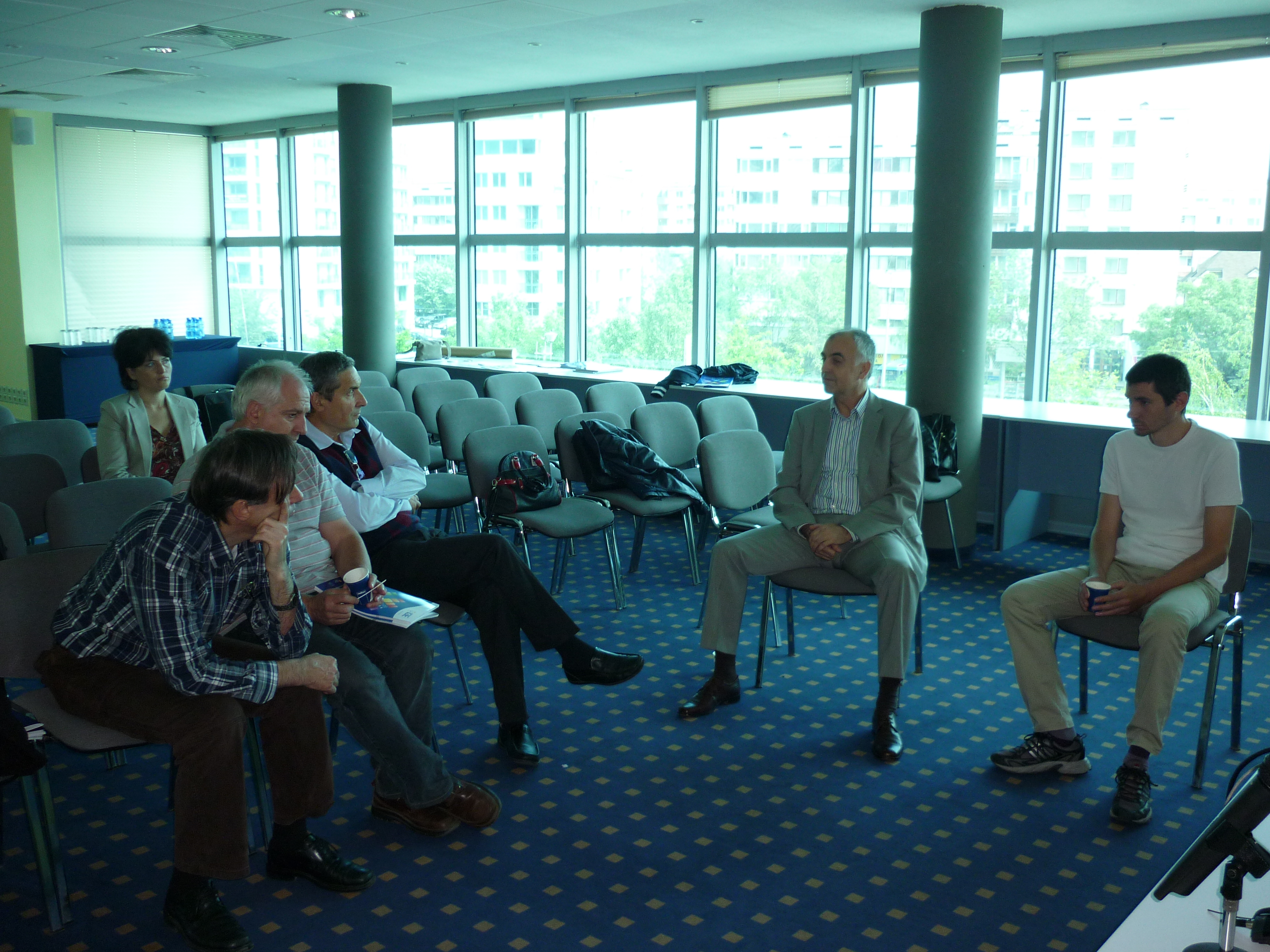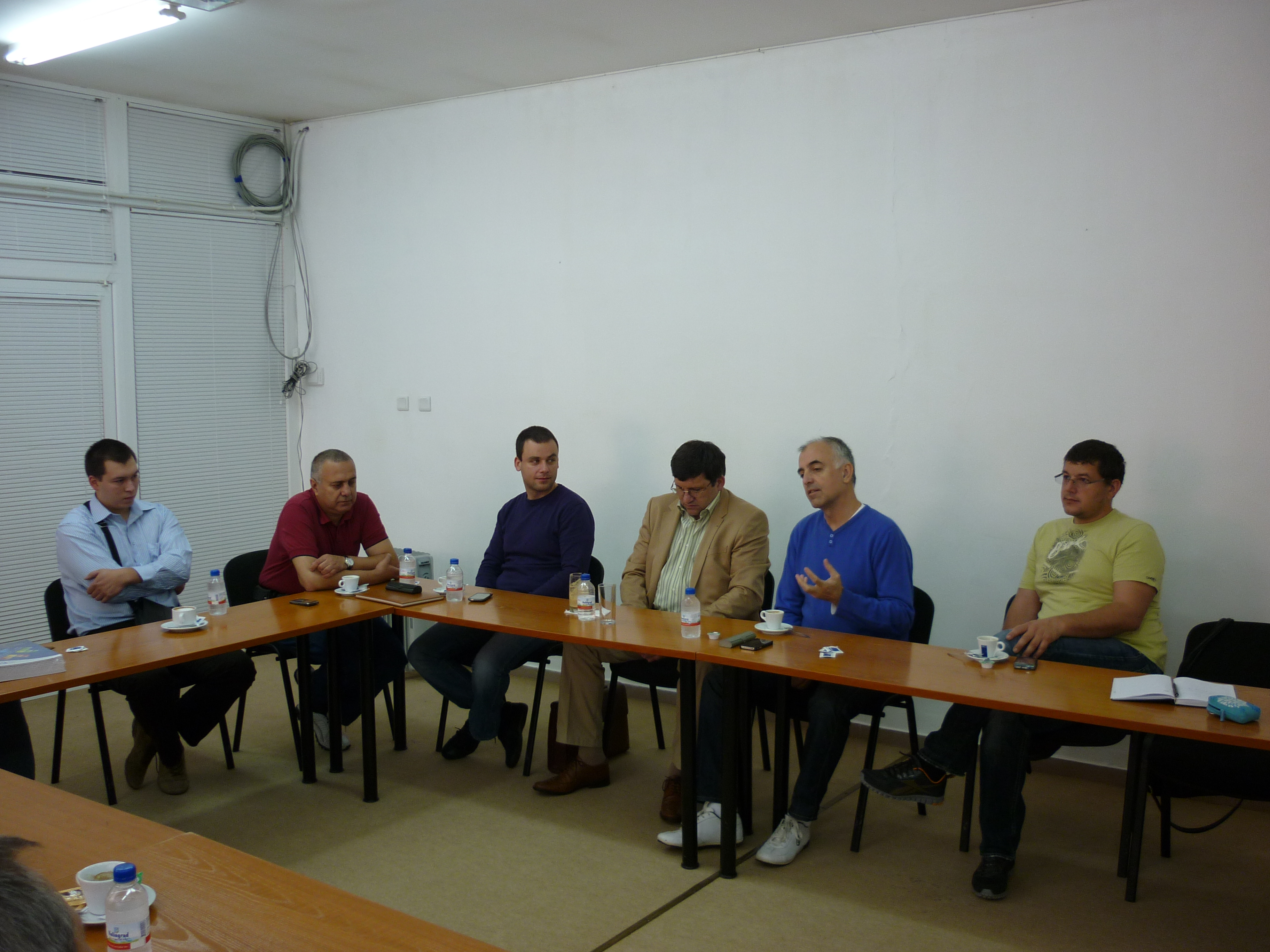 We use 'cookies' to customize the content and ensure the proper functioning of the website. By continuing to use it, you agree with the use of these technologies. For more information, please read the of ICT Cluster