The campaign for the 17th edition of the national competition "Innovative Enterprise of the Year" has started
09/14/2021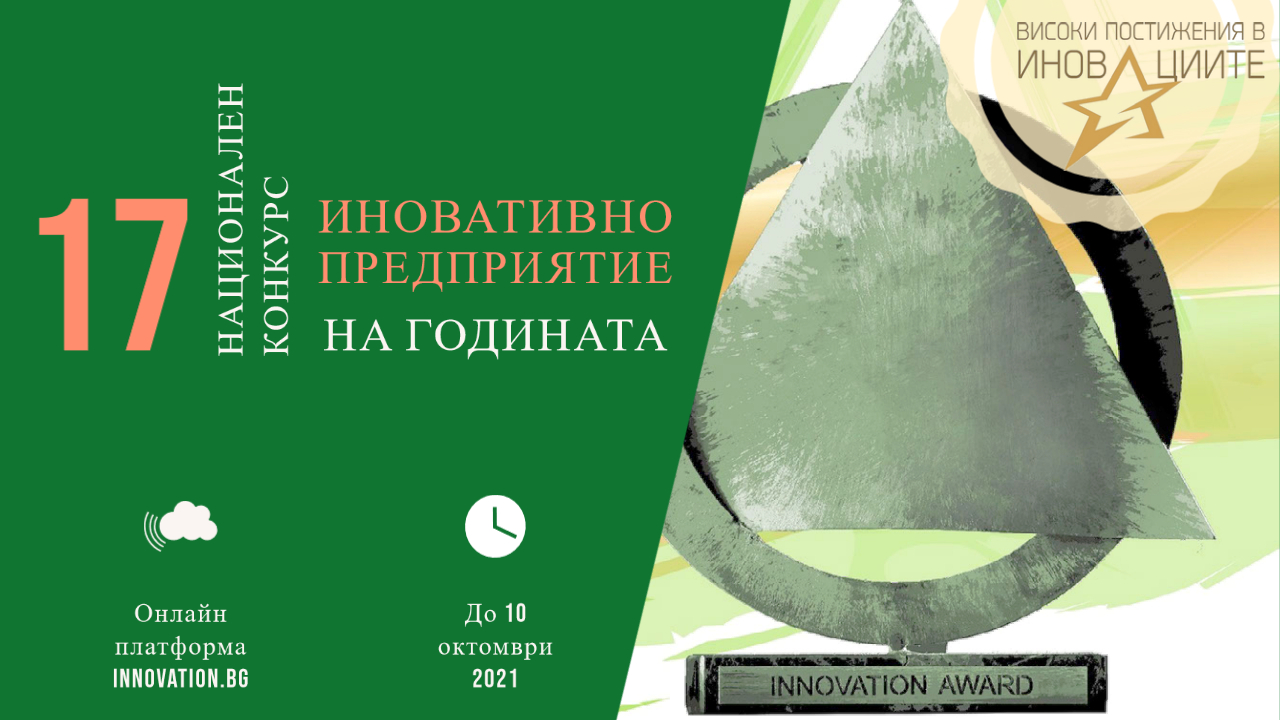 The campaign for the 17th edition of the national competition "Innovative Enterprise of the Year" has started. The initiative is open to active companies that have successfully developed and implemented innovation in the last three years.
8 categories are open:
✅ market leadership
✅ social and green innovation
✅ digital transformation
✅ innovative start-up
✅ innovation management and etc.
The competition aims to promote successful Bulgarian business models based on 💡 innovations and new technologies. Candidates will be evaluated in separate categories according to a special methodology by an expert group and a jury, according to the impact of the awarded innovations.
"Innovative Enterprise of the Year 2021" is organized by the Foundation "Applied Research and Communications", ARC Consulting and Enterprise Europe Network - Bulgaria, with the support of the Directorate General for Internal Market, Industry, Entrepreneurship and SMEs of the Enterprise European Commission, and Sofia Tech Park.
The application process is open until 📅 October 10th 2021, sunday, 23:45h.
ℹ️ You can find all the key information about the competition, the application documents and link for registration here👇
📬 or contact e-mail:
We use 'cookies' to customize the content and ensure the proper functioning of the website. By continuing to use it, you agree with the use of these technologies. For more information, please read the of ICT Cluster