AGILE MANUFACTURING & SMART REGION OPEN CALL
01/13/2021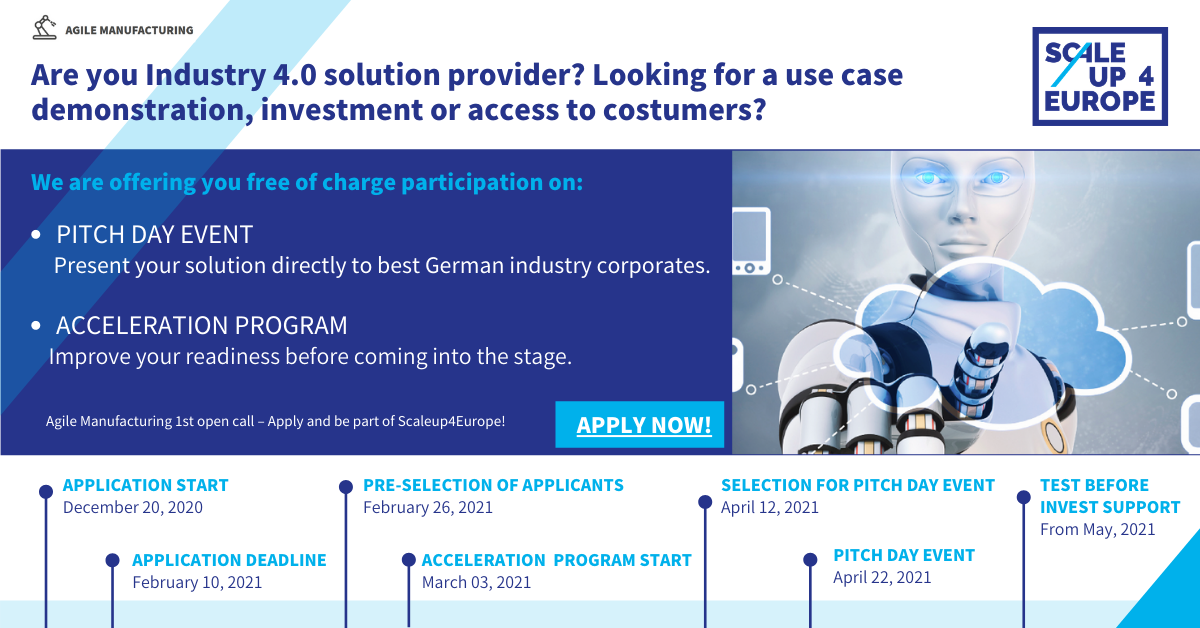 Introduce yourself to a network of world-renowned German corporations!
Are you a company that develops or has developed a new technological solution in the field of AGILE MANUFACTURING (automation and robotics, simulation, data analysis, sensor technologies, production technologies) or in the field of SMART REGION (mobility and logistics, energy, construction and buildings, geo-data services, environment and sustainable technologies)?
Pomurje Technology Park invites you to take advantage of a unique opportunity and present your solution to a network of world-famous German corporations!
Online applications in English are collected until 10 February 2021. Registration is very easy. At the same time, the PTP team can help you with the application for Agile Manufacturing until the end of the application deadline.
Wondering which corporations are participating in the program? What do they all offer and how to apply?
More information about the calls or other questions, you can find here:
about the call AGILE MANUFACTURING:
http://p-tech.si/en/1st-open-call-scaleup4europe-am/
about the call SMART REGION:
https://scaleup4.eu/scaleup-labs/smart-region/
other questions regarding the documents or calls:
We use 'cookies' to customize the content and ensure the proper functioning of the website. By continuing to use it, you agree with the use of these technologies. For more information, please read the of ICT Cluster