SmartCTcluster`s opportunities, partners and many more
02/11/2021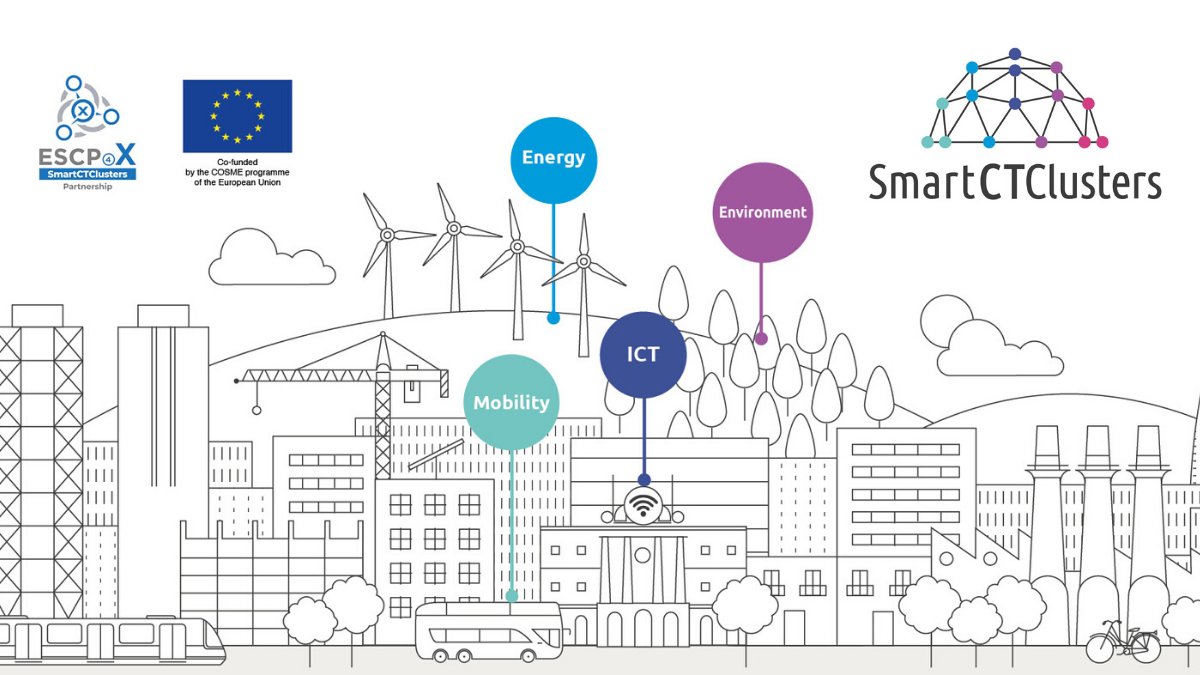 Electric Vehicles Industrial Cluster together with Mobility and Logistics Cluster (Basque Country, Spain), Netzwerk Energie & Umwelt EV (Germany), Fondazione Torino Wireless (Italy) and  Associacio Cluster Digital (Catalonia, Spain) are performing the "SmartCTCluster" project, funded by the European Commission's COSME program.
The project is focused on creating partnerships and connections between companies in Europe, working in the field of Smart City. One of the main goals of the project is to organize events to establish direct communication and business relations between clusters, exchange experience, good practices, know-how and capacity building.
The project provides funds to cover the costs of companies in organizing trips and participating in meetings and visits of companies in other countries.
The project envisages events organized by the partner clusters so that representatives of the clusters listed above can visit Bulgarian organizations in the field of mobility, energy, ICT, and environmental protection.
For more information visit their page:
We use 'cookies' to customize the content and ensure the proper functioning of the website. By continuing to use it, you agree with the use of these technologies. For more information, please read the of ICT Cluster