"START-UP WORLD CUP BULGARIA 2021" - 19/10/2021, Plovdiv
10/14/2021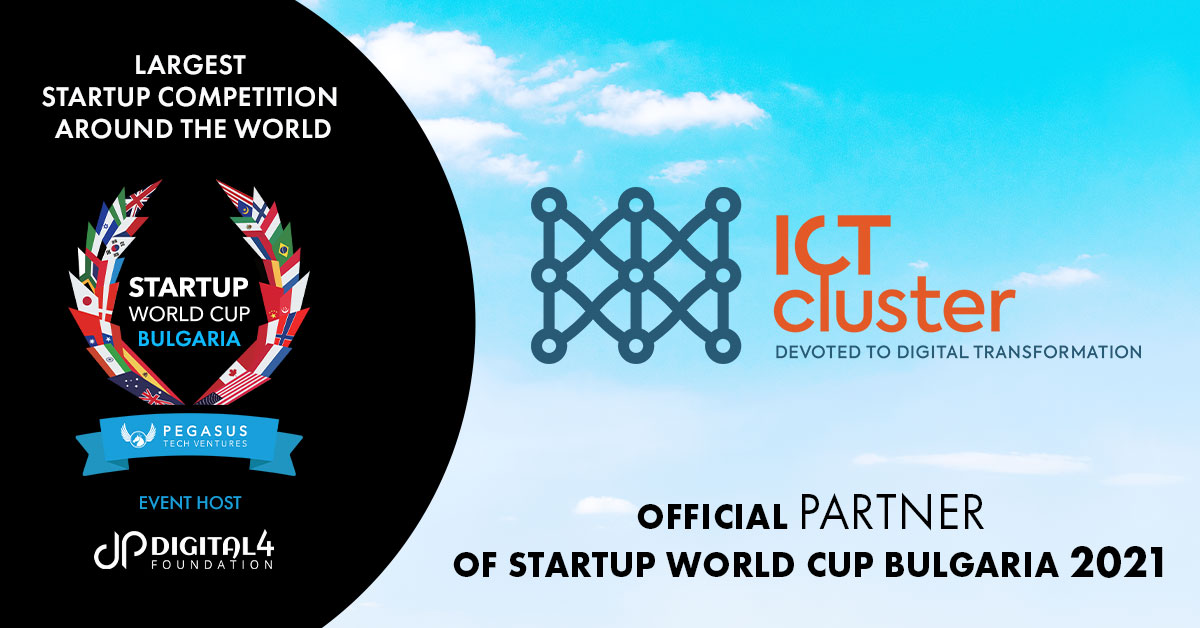 During the START IT event in Varna we met an exceptional professional who not only congratulated our work, but offered something we couldn't say NO to.
"START-UP WORLD CUP BULGARIA 2021" 
📅 November 19th
📍 Plovdiv
We are happy to announce that this year ICT Cluster is 👥  an  official partner of the event.
The goal of the conference is to award the best start-up project in Bulgaria 2021. The winner will get the opportunity to compete in the World Finals in San Francisco next year, where the prize is $ 1 million.
Participation and registration of startup projects is free. You can read more information about the conditions and the event on their website:
https://digital4bulgaria.com/startupworldcup/
✅ We would like to inform you that all our members will be able to buy a combined ticket at exclusive conditions and prices.
If you want to participate with your startup project, to be a partner, lecturer, exhibitor, or to buy tickets, you can contact the organizers from Digtital4 Foundation and Mr. Preslav Bobev at:
📫 pb@digital4.foundation 
📞 +359 886 991 001 
We use 'cookies' to customize the content and ensure the proper functioning of the website. By continuing to use it, you agree with the use of these technologies. For more information, please read the of ICT Cluster