UFO INFO DAY took place on June 16th
06/21/2021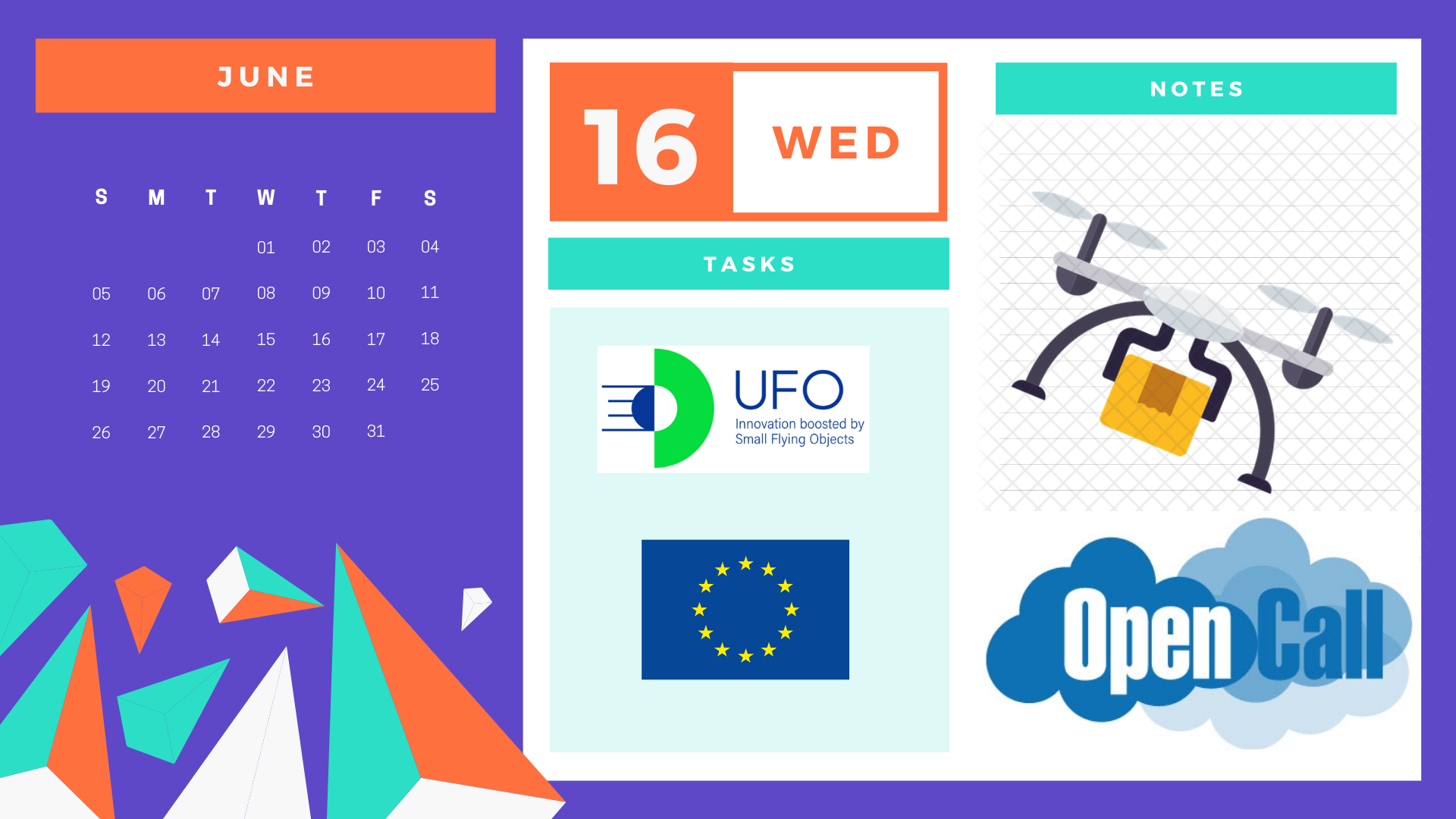 On June 16th , 2021, an online event took place within the UFO project: INFO Day.
The aim of the webinar was to provide all the key information related to the Second Open Call  for demonstrators and feasibility projects, which started on June 15.
Topics on the Agenda that were discussed during the webinar:
Brief presentation of the UFO project - mission, goals and actors
Funding opportunities, budget and types of vouchers
Eligibility criteria and application documents for the second open call
Krasimira Shindarova opened the event with a short presentation of the consortium and the purpose of the event. Afterwards, Thaddé Bouchard introduced the participants to the project and current activities. Panagiotis Tsatsoulis discusses Second Open Call - opportunities and deadlines, and at the end of the webinar David Gal-Regniez explained the matchmaking process and the idea of the Matchmaking Event.
Regarding the Second Open Call the UFO project partners are targeting technology and application actors in the following domains: 
Mobility
Environment
Blue Growth 
Finance and Insurance 
Climate 
Digital and cultural industries and Gaming
You can find all materials from the webinar here: http://www.ictcluster.bg/files/16-ufo-web/
For more information you can visit the project website: https://www.ufoproject.eu
We use 'cookies' to customize the content and ensure the proper functioning of the website. By continuing to use it, you agree with the use of these technologies. For more information, please read the of ICT Cluster