UFO Matchmaking Sessions: Find Your Partners - 20/01/2021
01/13/2021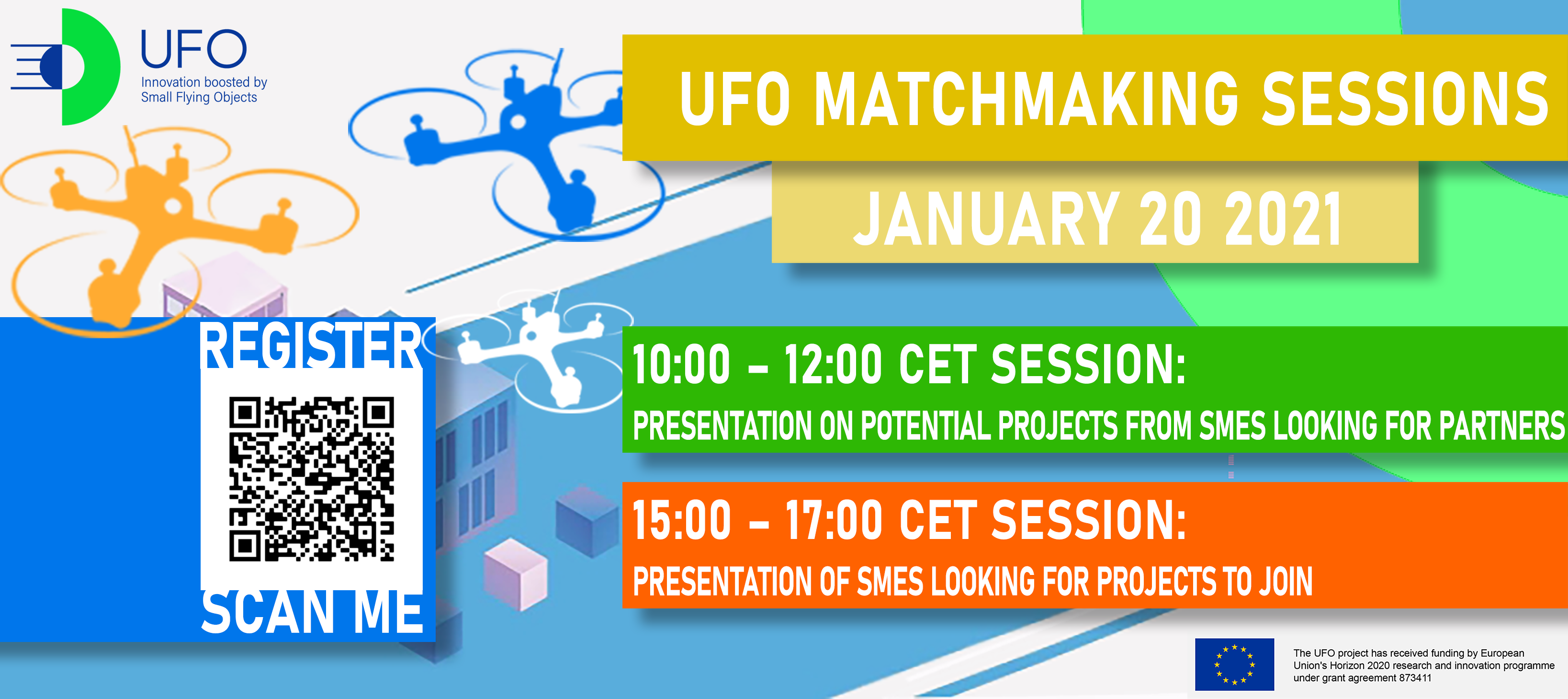 Don`t miss your opportunity!
On January 20, 2021 (Wednesday) our UFO project partners are organizing a one-on-one meeting of 10 to 15 minutes to: present your project idea if you are looking for partners or present your competences if you are looking for joining a project.
The UFO project aims at supporting European SMEs to develop innovative products and services by integrating new technological solutions and know-how, based on Small Flying Objects (drones, small satellites, etc.), data analysis and exploitation solutions.
The meeting will take place on the visual collaborative platform SOFA, with the link accessible in the "Access to event" section and in the confirmation mail. The UFO partners will gather the information and we will connect potential partnerships of SME to let you benefit from our European networks.
If you have a project idea join us:
January 20/2021 between 10:00 – 12:00 CET
If you are looking for a project join us:
January 20/2021 between 15:00 – 17:00 CET
To participate you will have to register at: https://www.eventbrite.ca/e/initiate-prepare-and-boost-your-ufo-project-proposal-tickets-135692785775
For further information about the project`s activities you can contact us at:
Our Social media
The project`s Social media:
We use 'cookies' to customize the content and ensure the proper functioning of the website. By continuing to use it, you agree with the use of these technologies. For more information, please read the of ICT Cluster