UFO is launching a second call on June 15 - demonstrators and feasibility projects
06/03/2021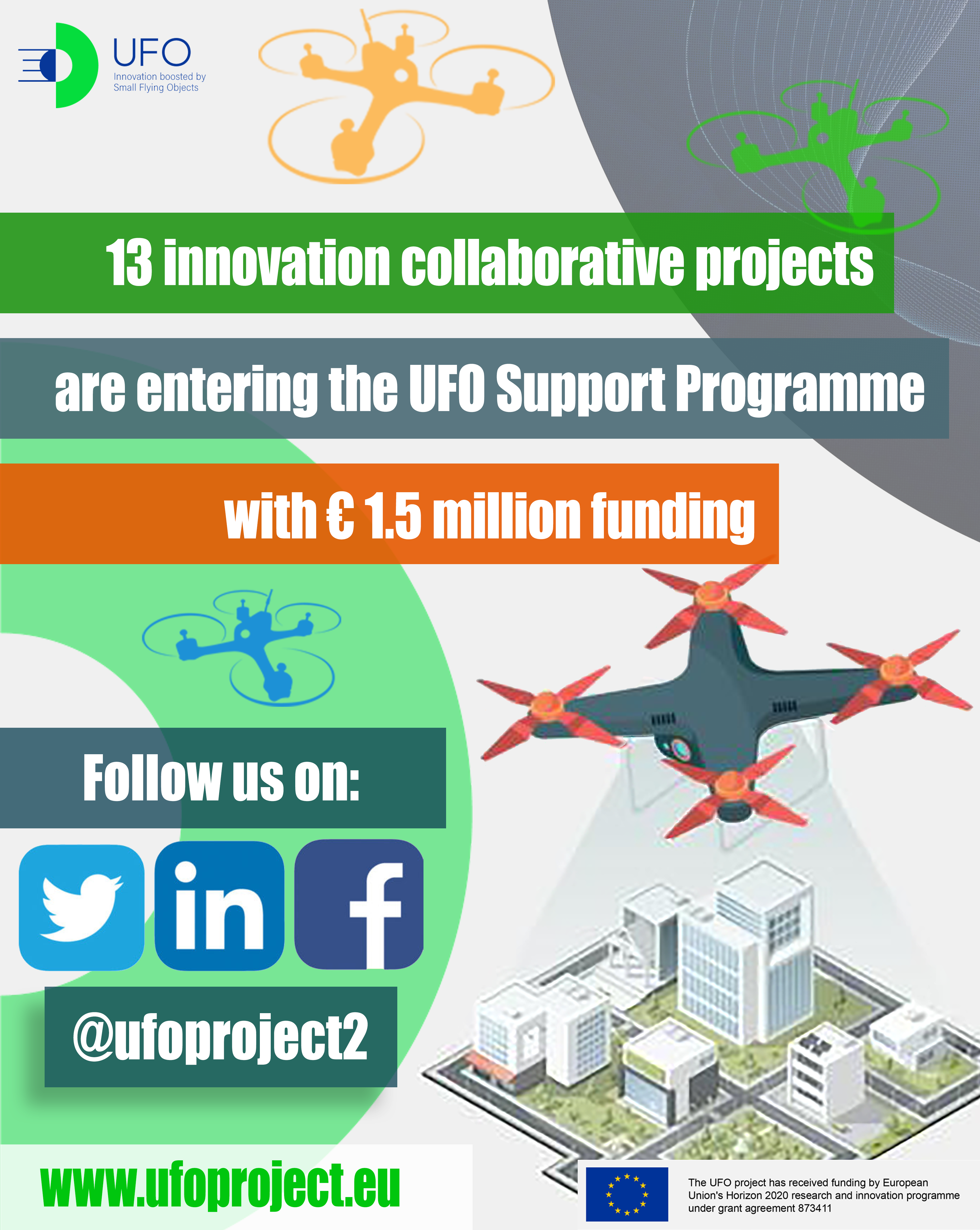 In the framework of the UFO project Open Call #2 for demonstrators and feasibility projects will be active on June 15th
UFO is seeking collaborative projects (of 2 or more SMEs) to develop innovative products and services by integrating new embedded technology solutions in the Small Flying Objects (SFO).
The launch of the second call for proposals will be followed by two events aiming to provide detailed information on the second phase of application and supporting SMEs in finding partners to develop joint projects.
The UFO project partners organize an Info webinar on 16th June to share detailed information about the UFO Open Call.
For whom?
Companies that work with data: 
sensors ( image, multi spectral, weather…)
communication and broadcast
Geolocalisation
Data processing, analysis or storage
Companies that develop:
drones
nanosatellites
HAPS and small flying objects
Technology and application actors in the following domains: 
Mobility
Environment
Blue Growth 
Finance and Insurance 
Climate 
Digital and cultural industries and Gaming
For more information and to register please visit https://www.ufoproject.eu/news-and-events/
We use 'cookies' to customize the content and ensure the proper functioning of the website. By continuing to use it, you agree with the use of these technologies. For more information, please read the of ICT Cluster