SEETEST 2022 is comming
17.02.2022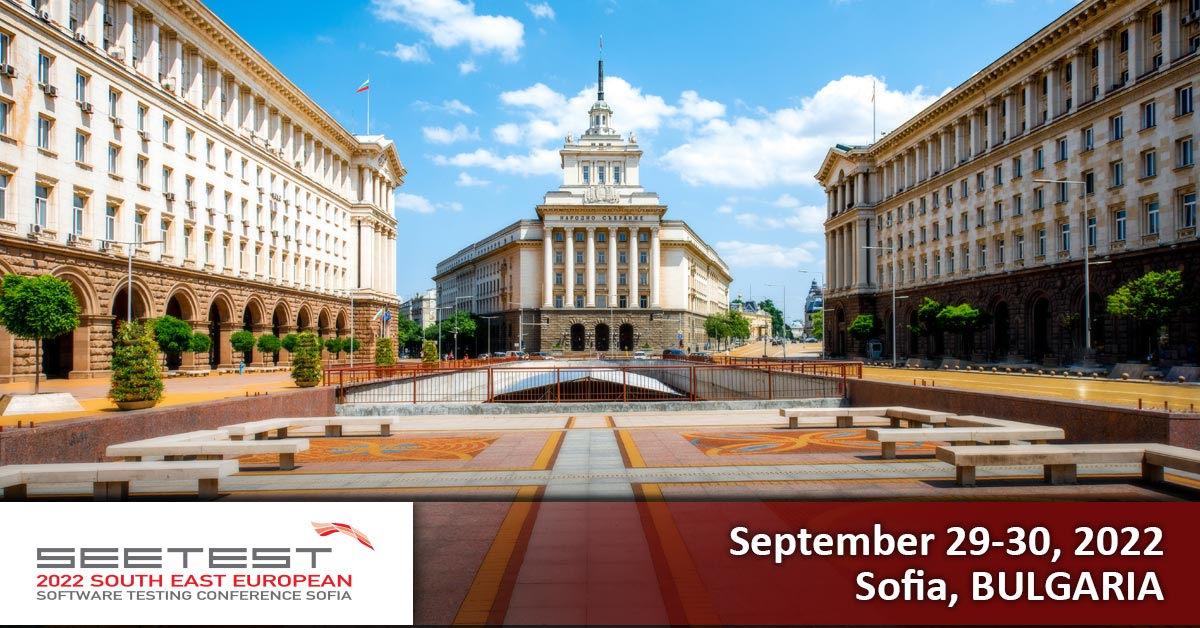 ICT Cluster is partnering again with this year South East European Testing Conference
This year SEETEST 2022 (South East European Testing Conference) will come full circle to its home – the conference will take place in Sofia, Bulgaria on September 29-30. Again SEETEST will be conducted in a hybrid format – with both in-person lectures, and broadcasted online.

Last year we managed to answer the challenges the pandemic created and had our first ever Hybrid event in Belgrade, Serbia – completely new to us, but still a success with a record 600 participants. This year we will be continuing this format and we are extra excited – we are finally coming back to home soil! SEETEST 2022 will take place in our home – Sofia, Bulgaria, on September 29-30.

The conference this year will take part in four tracks - with Day One on September 29 reserved for parallel half-day tutorials by some of the best known names in the software testing industry. September 30 will continue with great keynotes and presentations.
On September 28 there will be full-day courses led by some well-known specialists!
Make sure not to miss one of the biggest software testing conferences in the South East Europe this year – SEETEST 2022!
Използваме "бисквитки" с цел персонализиране на съдържанието и правилно функциониране на сайта. Използвайки сайта, Вие се съгласявате с прилагането на тези технологии. За повече информация, моля, запознайте се с на ИКТ Клъстър